Friday, February 12, 2010
9:51 PM |
Posted by Mom Who Hurts
|
Edit Post
I am a mom whose son was molested by his older cousin. I sometimes feel so totally alone in my pain and inquiry. Statistics tell me there are a lot of parents out there like me and I thought I would start this blog in an attempt to reach them. At this moment it feels a little like my words are floating out into a dark hole and there is no way that anyone can ever hear them, yet here I am giving it a shot. This blog is to share my story, share support and realize I am not alone in this pain. My goal is to write weekly about the different stages I have gone through from the moment I found out. This is not a whine session but a step-by-step account of how I put one foot in front of the other when I wanted to forfeit this game we call life.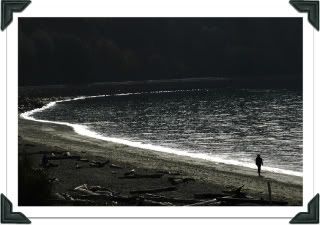 I will begin with a little history. I grew up in a Catholic home with four brothers and one sister. We are all very close. I was raised to be a good wife and take care of the kids. I always wanted ten children but happily ended up with two: Jack, 12, and Justin, 9. Two is perfect; I have two arms, one for each son. I am Christian with a strong faith but I dislike religion. I am not really sure how I ended up sitting here at this computer writing about my son's abuse because I thought it could never happen to me. I had the talks. We spoke of sex. I didn't let my boys stay the night at anyone's homes. I was very careful. I guess all of that doesn't matter. It happened. Am I to blame? Did I miss the signs? To know me you would never guess this secret I hold. You would never guess it happened to him and because it happened to him this is happening to me.


I have been married for twenty years to a man who was never capable of love. He is so hidden inside himself that it is a miracle that we had any children at all. I finally kicked him out in February 2009. It was wonderful! He had been disconnected emotionally from the three of us for all these years. I was on a path of repair. I sought counseling, started back to school and my life was moving up. Six months later it happened…
Labels: abuse, parenting
child abuse
,
pain
,
parenting
,
sexual abuse
,
support
Share this page

About Me
I am an average mom who loves her kids. I never thought it could happen to us but it did. My son was abused. Words to live by: Nobody can go back and start a new beginning, but anyone can start today and make a new ending.
View my complete profile